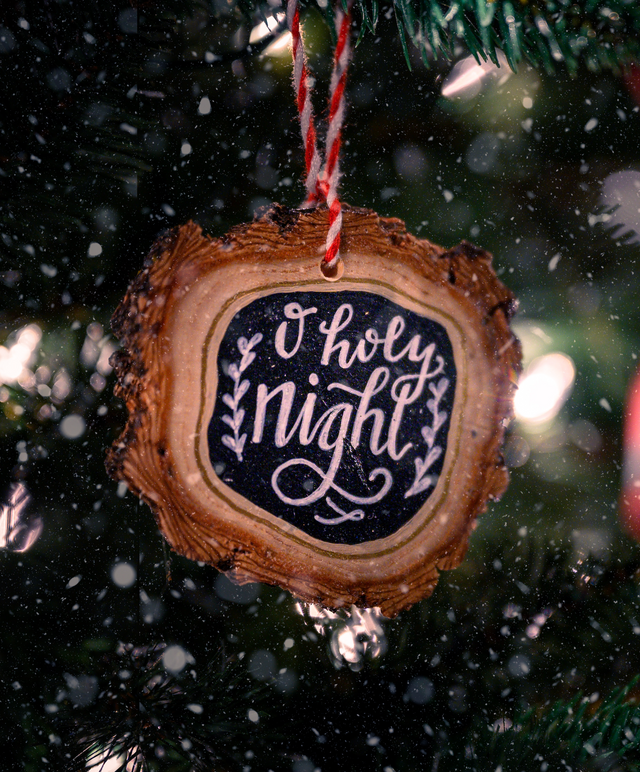 oh (oh oh) come all ye faithful: best holiday gifts for clits
the best holiday gifts for a more fuckable holiday season
Who wants perfume, sweaters and slippers when you can discover the spoils of the latest self-satisfying clit and pussy presents? This year, the best holiday gifts are all about  gratifying lady parts and thankfully have reached entirely new levels, with technology boasting everything from programmable pleasure and electromagnetic thrusters to clit-flicking and power-sucking action. It doesn't get more personal than this. Snatch them before they're gone.
xxx
With millions singing the praises of Duet, Crave's women-led R&D team in the San Francisco-based micro-factory decided to create an encore performance tool, Duet Pro. Let us hit all the high notes for you. The tuning-fork shaped, high-tech tantalizer features beveled-edge tips hosting two motors that provide wave, constant, pulsing and alternating pulsing patterns, four power modes and a turbo setting. Then flip it over to discover a wider gap and totally different experience. The metal base detaches so you can slide your tool into a USB port while you reboot for another whisper-quiet session. But here's the part that truly upgrades the techie geek's "software," the experience is completely customizable to your personal preferences via the MyVibes app, like a soundboard for your pussy. Then finish it off by adding a sentimental engraved message like, "Go fvck yourself." Gladly, thank you very much.
---
Do you hear what I hear? This high-tech pleasure piece works its magic with powerful sonic waves instead of vibration. Umm, say what? With 8 settings, from a murmur to mind-blowing pulsation, the 100% waterproof LELO x Diesel SONA™ Cruise might be small enough to fit in the palm of your hand, but it's big on satisfaction — no direct contact with your clitoris necessary. (Read: multiple orgasms without overstimulation. Plus, it's guaranteed for a decade, so that's a lot of orgasms.) Looking to step up the intensity? The Cruise Control™ feature emits extra power when pushed harder against your body, driving you straight to the edge. $120
---
The Lelo ORA™ 3 could "go down" in history as one of the all-time best oral simulators. The ring-shaped device features a beautiful ergonomic design, allowing you to comfortably hold it in all kinds of juicy positions. Behind a thin veil of waterproof silicone, a tongue simulator rotates around your clit, anus, you name it — without ever getting tongue tied or needing to take "a little break" at just the wrong moment. (The USB charge promises usage time up to a full hour.) The 12 settings of sonic vibration combined with nub precision from Lelo's PreMotion™ technology is sure to leave you (and all of the other reindeer) shouting out with glee this holiday. $134
---
Get a gift that sucks this holiday? We sure hope so. Dame's Aer suction toy-meets-vibrator raises the bar for secret Santa gifts. The soft, medical-grade silicone gently seals around your clitoris, using pressure wave technology to replicate tongue flutters and mouth suction. Rhythmic pulses of air in 5 mind-blowing patterns and 5 intensities really step up the vibe, offering inside-and-out pleasure – though not advisable for anal insertion since it doesn't have a flared base. The waterproof design offers versatility while its shades of papaya and periwinkle keep it playful. Also, here's fun hack: When you need a quick mood-lifter before intercourse, jump start your clit like heart paddles in an emergency room, getting blood flowing, and you wet and ready for a life-altering fvck. $95
---
Bess clitorial massager is named after Bastet, the Egyptian goddess of the home, fertility, women's secrets and cats — and this massager will definitely make your pussy say, "Oh goddess, yes!" If you like variety, this clitoris massager is a special answer to your prayers, with 8 vibration modes and 3 different attachments: a slim, g-spot attachment, a petal-shaped one to tickle and tease, and a ball-shaped attachment to concentrate on the clitoris. Zalo also boasts tungsten motor revolutions up to 10,000 times per minute, which, when it comes to physics, we're pretty sure is the mathematical formula for achieving a fucking amazing orgasm. $99
---
Yoni Pleasure Palace makes shopping for the indecisive sex vixen on your list a cinch. Whet her appetite for sex play complements of the chef's kiss sucking action by Suki or emulate tongue-teasing with Flick. Both 100% waterproof, rechargeable models are designed to wrap around a cock or dildo, giving the sensation of simultaneous penetration and oral sex. (Now that's a gift with purchase.) Seven modes of tempo and rhythm also mix it up to keep all entertained — parties of one welcome. Can't decide which to choose? For the ultimate threesome, get them both and pair with Slippery Coco erotic massage oil. Suki & Flick Pleasure Wand Vibrators $55 each or $100 for both
---
The Clutch clit vibe with thrusting motion 
Fill 'er up! The Clutch by Unbound Babes slightly resembles the handle of gas station pumps and one thing is for sure, this sexy vibrator-meets-external-stimulator fuels turbo-charged orgasms. The intuitive shape helps deliver novel thrusting action via electromagnetic forces in tandem with external stimulation — think rabbit ears 2.0. with literally 120 setting combos. The handle is like GPS, allowing for you to simultaneously tend to the personalized positioning of your g-spot and clit. At risk of sounding like Bill Nye the Science Guy, the secret lies within the internal copper coil-wire tube that serves as a bar magnet and houses a smaller magnet. Opposing magnetic forces send waves of energy that provide a thrusting sensation that minimizes movement of the vibrator — unlike traditional thrusting vibrators that use a noisy, up-and-down mechanical motion. And when it comes to tending to clits + pussies, we are all about raising the bar. $98
---
This vibrator is so pretty even museums can't resist it. Featured in MOMA's Design Store, Vibe's Maude-rn lines are sleek and gorgeous, making it the perfect design-lovers stuffer for stockings (and other places). The delicate play between hard and soft scream luxe, with the 3-speed flutter tip offering 2.5 hours of targeted stimulation and the non-phthalate, latex-free, platinum-grade silicone creating an indulgent hand-feel. While it's also available in green and grey, might we suggest selecting the charcoal version for your naughty list? $49    
---
---
Which of these clit-worshiping gifts are you putting on your holiday wishlist? 👇💋
best holiday gifts but make it luxury lingerie
more holiday gifts right this way...
pssst... we may earn commission from some links on this page, but we only reco products we love. this comes at no additional cost to you. thank you for supporting our new female-owned, female-led brand. xxx