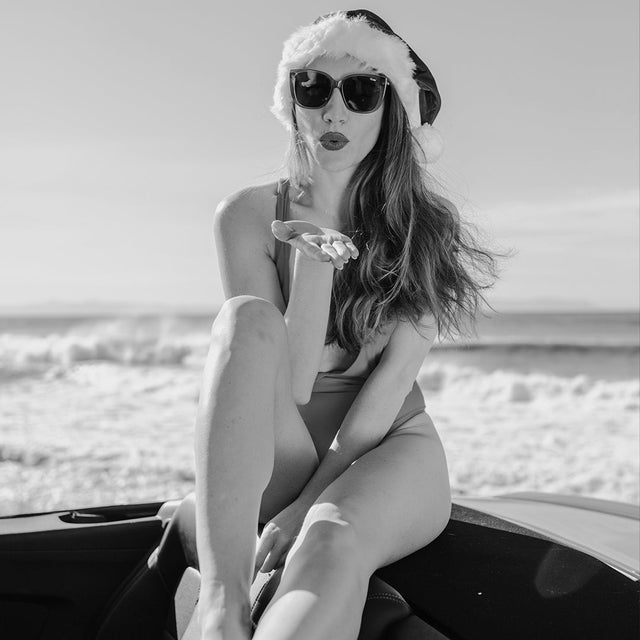 14 pleasure-filled (and free) 'gifts' to give your lover this year
get your lover + get your pleasure on
They say the best things in life are free (not counting sex toys and thigh-high boots, of course). We've listed some of our fave things you can gift your partner that are so much richer and more memorable than unboxing another random appliance or wish list item. They're high on pleasure and low on cash outlay.
xxx
Sex jar… write out your wishes, desires, fantasies, fave sex positions and drop them in the jar, then agree on when you get to pull one — when you need inspiration, a spark, a reward. Your game, your rules. 
---
A week of [insert body part here] rubs… gifting someone you love (or lust) a foot rub, for example, helps you connect. 
---
Sexual scavenger hunt… you leave clues and create a surprise, a game, a dare, a strip. You're the game master, so make it as lustful and true-to-you as you desire.
---
A gratitude list... shower them with a massive nod to all the little and big things you appreciate about them and send/give it to them so they can access it anytime for a boost. 
---
Game night… break out the classics, but make them strippable. Board games, drinking games, video games, Mad Libs, the key is doing it together and ending up naked. 
---
Couple's spa day… masks, massages, aromatherapy, sound baths, bathing each other, you choose the spa menu and make it happen.  
---
Discovery play fucklists… find genres or artists they might not have experienced before to kickstart their own curiosity, play, mood and exploration.  
---
Day of curiosities… plan a day doing things you haven't done before, a new art gallery, a neighborhood you haven't explored, a music festival you've not been to. Bonus points if you can "legally" slip into the bathroom together to knock out an O. The key is leaving the house.  
---
Act out that fantasy… as long as it's within your boundaries and on their list, make it happen to add new life to your fuckmaking. 
---
DIY boudoir shoot… you be the subject or the photographer or use the remote to capture you both. 
---
DIY erotic storytelling… why read someone else's naughty literature, when you can make up your own. Let your partner give you a cue or start to a story and finish it. Make them the hero(ine) and slip in some suggestive plotlines. 
---
Naked happy hour… what's better than a stiff cocktail? A free one given to you by your nude partner. Keep it lusty and lingering by rolling naked happy hour into cooking without clothes.  
---
A sexual adventure… think of it like a choose-your-own-adventure book based on your boundaries and level of curiosity. Look for areas that will expand your intimacy and keep sexual fire alive longer than the challenge. Maybe it's 30 days of straight fucking with a new position a day. Or, 7 days of kink with you two exploring together. Could also be 7 days of foreplay with no penetrative sex. Or, stretch a single sesh by getting in as many positions as your hamstrings can take. Get creative and have fvcking fun.  
---
Fuck map… ID all the new spots in your house where you'd like to fuck, then work your way around your pad, holding your climax till you reach the last play area.  
---
---
How are you gifting pleasure to someone you love (to fuck)?  👇💋
pleasure yourself with some luxury lingerie
sexy reading for your pleasure