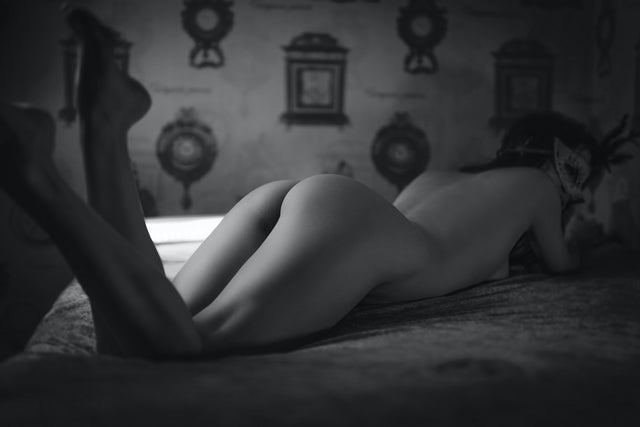 DIY boudoir photoshoot checklist 'cuz your body deserves all the love
your boudoir photoshoot prep list is here
One of the most delicious gifts of self-love you can give yourself is a boudoir photoshoot. If you don't have a photographer near you, use this DIY checklist to create your own. You don't need to be a pro, just be open-minded, and remember, the photos can be for your eyes only. Trust us, when you see yourself wrapped in lingerie, workin' those luscious poses, under lighting that strikes your sexiest assets, you'll fall in lust.   
xxx
1 week until boudoir shoot
Get your lingerie ready — have multiple choices on hand (think bustiers, bodysuits, corsets, bra and panty sets, garters — for your different moods.
Make playlists — organize your favorite beats… consider having hype songs, lusty songs, lazy songs for different moments and moods in the day 
Mask up to prep skin 
Get your affirmations ready to keep your mojo running high.
Create a digital moodboard or Pinterest page of poses you love.
stunning @jetsettingjasmineTM rocks our Rider Bra, Boa Panty and Butterfly Waist Cincher
Book a friend or your lover to be your assistant if you need some moral support or help getting in and out of outfits  
Score sexy tips from a boudoir photographer 
1 to 2 days out from boudoir shoot
Stay extra hydrated for juicy, dewy skin 
Get a mani-pedi 
Apply another face mask for extra hydration
babe: @saint.arson 📸: @colettepark
babe: @saint.arson 📸: @colettepark
Organize your props — think a full-length mirror, a lush chair, faux fur throws, roses or rose petals, bubbles for a bubble bath, etc. — and keep them minimal. You'll want to spotlight your body, not random objects in your space. Check your lighting to find the most flattering places to shoot (both natural and lamps) 
Choose spots to shoot that make you feel sensual, powerful, playful… and think outside the bedroom
Declutter the space(s) so it's clean and shoot ready
Knock out your list of poses (remember: these are easy, it's all about the lighting and your attitude)
shoot day 
Book a blowout so you feel pampered and get a look you love 
Kick off pre-game with your playlists
Exfoliate and moisturize head to toe for that all-over glow 
Use a tripod with a remote, timer or a partner at the helm 
Pop a bottle of champagne or make your signature drink to loosen up the mood
Stay positive and have a fucking blast
---
---
What lingerie are you wearing for your at-home boudoir photoshoot? 👇💋
shop new. boudoir-ready lingerie for your shoot
get your mind ready for your boudoir photoshoot