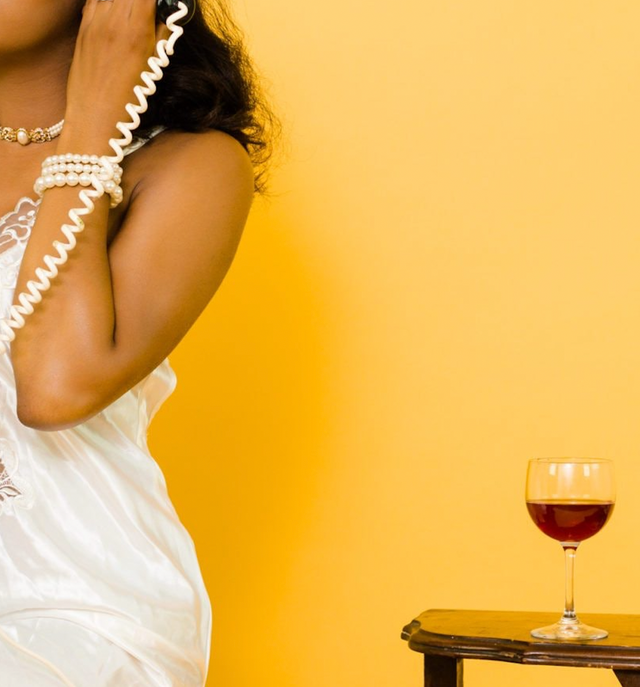 create a lust-worthy home bar for sexy cocktails garnished w/ foreplay
a sexy happy hour starts with sexy cocktails
We love the slow act of seduction that comes with crafting a proper cocktail at home. You don't need to spend a fortune to have a well-stocked bar, primed for mixing nearly anything on your drink menu. Our suggestions below are based on our personal taste, not price, trendiness, newness or obscurity (that's a different post), so sub in what works for your particular palate. And if you're experimenting, make it a date night or a flight nite with friends. These not-so-basic basics will help you up your sipping and bartending game so foreplay starts earlier and lasts longer. 
xxx
SEXY SPIRITS  
Rye 
We love so many brands for both mixing and sipping. You can go absurdly high-end or ridiculously low. For our money, Rittenhouse has enough kick and poise for your everyday manhattan. We turn to Whistle Pig for a sweeter (although pricier) finish. 
Japanese Whisky 
Japan is slaying the whisky game and take top spots at the World Whisky Awards. There's an entire world of discovery here. If you just want to play around, we're loving Nikka, Iwai and Shibui for your average Tuesday night. If you want a bit of splurge (depending on which batch you try) that's smooth with a great story, try Mars Lucky Cat. 
Bourbon 
Think Hudson, Four Roses Small Batch or Old Forrester for mixing your everyday Boulevardier or Old Fashioned; Willet or Barrel are nice for sipping.
Vodka
Trick question. No vodka in a basic bar ;) It's a neutral grain with no taste so kinda what's the point? If forced, we'd vote Loft & Bear because it's local, artisanal and seemingly complex, or Deep Eddy vodka because we love that Chi-Town spirit.
Scotch 
Glenlivet or Balvenie 12 year definitely cut it for mixing and low-budget sipping. Edradour always makes our must-have list for its smooth sweetness. 
Cognac  
Cognacs can be a very expensive rabbit hole to go down. Honestly, we're using them mostly to make Vieux Carre (1:1:1 ratio of rye, sweet vermouth, cognac + ¼ Benedictine), so we want the most flavor bang for our buck. Think Pierre Ferrand or Camus VSOP.  If you want something to nurse with your smoke, this isn't it. 
Sweet vermouth 
If you're only going to buy one bottle (and keep it in the fridge), we always vote Carpano Antica Formula for mixing. Opt for Vya or Punt e Mes if you want a little more bite and less sweetness in your drink. 
Dry vermouth 
Cocchi Americano is a bar staple or try a more floral-infused Bordiga Extra Dry. 
Gin 
We like that rough-on-your-throat, English-style flavor you find in Boodles. Old Raj and Bulldog are also luscious for martinis. (Only the first sip burns.) If you want a straight-up classic, grab a bottle of Beefeater, it's stood the test of time and makes you feel like an 83-year-old chainsmoker slaying a bridge game in the 60s. For something smoother on the palate? Aviation Gin all the way. And for your not-so-average G&T, Botanist delivers amazing floral notes when paired with Fever Tree Tonic. 
Rum 
There are tons of new brands on the scene, but you can't go wrong with Flor de Caña, Plantation Grande Reserve 5 year or 7 Leguas for mixing into sinful daiquiris. Zacapa for affordable sipping. 
Tequila 
Everyone and their sister are starting a tequila brand so a few bottles and friends to try flights and choose your fave. Otherwise, we love Fortaleza Blanco for mixing a killer margarita. 
We're biased because we think every bar needs to make a Vieux Carre. 
Triple sec or Grand Marnier 
Margarita week, anyone? 
Maraschino liqueur 
We always have a bottle of Luxardo handy for Aviations, Martinez, The Last Word…  
---
ACCESSORIES 
Tonic. 
Tons of new players but we still like Fever Tree. 
Sugar cubes
Brown, preferably, but white works. 

Bitters 
Fee Bros. orange, Bitter End mole, Bob's Bitters grapefruit, Gran Classico …. If you find a retailer stocked with variety, this is a fun arena to play in. 

Fresh fruit. 
Oranges, lemons, limes. Cherries soaked in whiskey.
 

Fresh herbs. 
Mint, basil are the ones to keep on hands.
Yes it does make a difference! We love the ergonomic Japanese versions that look sleek on your bar.
Like the mixer above, this is also Japanese design. We've tried an embarrassingly large number of different stirrers and love these. They're designed to be ergo, but also stir smoothly sans the ice chips.
 
Strainer
A great design ensures water and ice don't make it into your cocktail glass. We prefer the Julep-style which fits a glass mixer better than tin or stainless steel.
… to up your garnish game — think torched cherries in your Old Fashioned.
or make your own whiskey- or brandy-soaked versions. 

Ice 
Large, oversized, square ice cube trayso cocktail stay cold and undiluted.
Club soda or seltzer 
You can't go wrong with Fever Tree. Topo Chico is fun to play with. You can also just sub in your favorite sparkling water.

Simple syrup
Sure, you can make your own super easily or you can stock up on the go-to from Stirrings.
 
---
OPTIONAL SEXY ADDITIONS
Amaro 
For black manhattans + sipping. Fun fact: If you're in New York and want to get an education in amaro, try Amor y Amago, a tiny little bar in LES dedicated to bitters. 
Campari 
For your boulevardier, negroni, americano.
Absinthe 
For hemingways + hallucinating. 
on ice.
Pimm's 
For pimms cup during a cricket match.  
Pernod 
Peking cocktail + apertifs
Ginger ale
---
---
What sexy cocktails, spirits or accessories can't you live without in your home bar?  👇💋
happy hour menu: whiskey neat served with a sexy bodysuit
pour yourself a sexy drink while you read