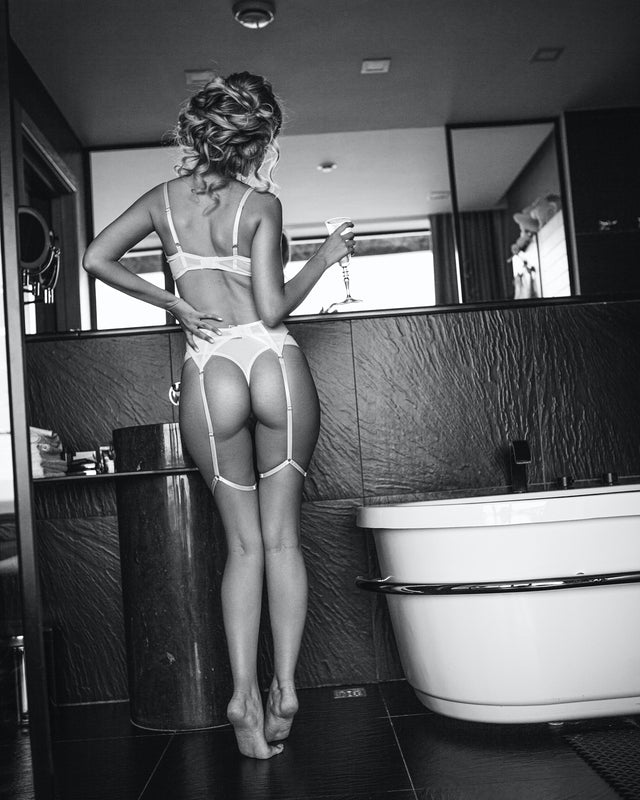 not feeling it? 6 ways to pleasure yourself that are better than a mediocre date
more pleasure, less meh? same...
Maintaining high standards in your sex and love life can be tough. After a while, it might feel like you need to lower them just so that you can have the experience of going on a date — and if you want to, there's no shame in that. But before you sign yourself up for another evening of potentially dull conversation, consider these activities as alternatives. The amount of pleasure you can provide yourself may increase your expectations for others… but it won't matter because you'll be too busy having fun alone to mind. 
xxx
I.
Engage in a long, epic masturbation session.
 Masturbation can involve so much more than quickly rubbing one out to your tried-and-true porn videos. To extend and intensify your masturbation sessions, I recommend breaking them up into steps: put on sensual music, massage your whole body, play with your breasts, stimulate your clitoris, then penetrate yourself with your favorite toy. I recommend Chakrubs crystal dildos for a full mind-body-soul experience. 
---
II.
Do chores in your favorite lingerie. 
Play the sexy maid for the evening, even if it's for nobody's eyes but your own. Put on music that's fun to dance to, wear your favorite lingerie, and vacuum, wash the dishes, or do whatever else you need to do. Afterward, your home will be fit for a queen, which will make it suited for an equally royal partner once they come along. 
III. 
Produce your own X-rated videos. 
Tap into your inner porn star, and take photos and videos of yourself posing naked, masturbating, or whatever turns you on. There's no need to show the footage to anyone. If you want to share it, you can send it to a friend or two who will keep it safe, or you can save it until the right partner comes along. Another option: If you're up for it, you can also post photos and videos of yourself on a site like OnlyFans or MakeLoveNotPorn, leaving your face off if you want to avoid being identified. No need to waste this top-notch material on someone you're not that into. 
---
 IV.
Write or record your own erotica. 
If you're more of a verbal than visual person, you might enjoy writing a piece of erotica or even recording yourself telling a sexy story … or enacting it. There are lots of user-generated sites where you can share this type of artwork, including Quinn and Literotica. 
---
V.
Wear a panty vibrator out and about. 
Go out on your own, tease yourself, and see if you can keep what's in your panties a secret. You can even wear a vibrator like the OhMiBod Club Vibe that responds to music and other sounds in your environment if you want to be surprised.
VI. 
Indulge in semi-public nudity. 
Search for nude bathhouses, spas, hot springs, nude beaches, and other local settings where you can proudly flaunt your body. Maybe the feeling of being seen will turn you on — or maybe, just the sensation of the water or moonlight against your skin will be more than enough to make you feel like you're making love to nature.  
---
---
What's your plan B to a meh date? What brings you pleasure when you're flying solo? 👇💋
find new ways to pleasure yourself with some multi-way lingerie
for your pleasure... more sexy reads