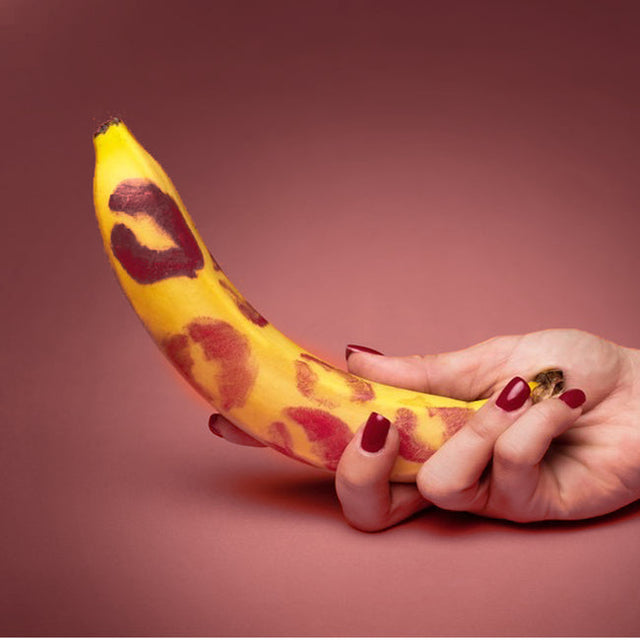 cock worship 101: give 'em that big dick energy
up your cock worship skills with these tips
This is about celebrating, adoring, and yes, worshipping the penis you're with to heighten the erotic charge, pure appreciation, energetic connection and sexual prowess in ways that benefit both the worshiper and the lover being worshiped. Sex experts will tell you that most penises don't get lavished with love, lust and attention in a way that feels slow, delicious and authentic. Like in pussy worship, the idea is to get your lover to surrender and enjoy being deliciously enjoyed, revered and cherished. (Note: Like all aspects of sex, this should be fully consensual and is in no way about the giver being in submission or doing something they don't want to be doing, so if this isn't for you, it isn't for you, and that's cool. No judgment here.) xxx
the who 
Anyone rocking a penis is the one being worshiped aka the receiver. And the lover is the worshiper aka the giver. Consenting penises only (even if it seems like all dicks are DTF, always ask what's on the table, off the table, what they like, where they feel like going in that moment, etc.).
---
the what
The slow savoring, admiration and affection of a penis, noting this is yummiest with a lover you're already connected to or in relationship with. Sex experts (and probably any man you know) will say it's rare to have so much attention lavished on their cock, but the intimacy is delicious.
---
the how
This checklist is designed to inspire and ignite you, so feel free to add your own likes, dislikes, pleasures and more (and of course everything the cock being worshiped desires): 
worship the pre-game... 
give that big, beautiful cock some big, beautiful attention throughout the day. A graze when you pass by, a compliment in the shower, a text letting them know what's coming.
---
worship with your connection... 
connect with him through your eyes, your heart, your breath and your energy to be in the moment. kneel between his legs and look up at him then back at his cock, keeping you both in the moment. he'll likely not be used to this pace or level of attention, but it drives intimacy and helps him surrender into you.
---
worship with your pace... 
savor the moment. the more slowly you go and the more time you take to show you're connecting to his cock and relishing in the moment. this isn't about speed or racing to an orgasm. this is about appreciating every aspect of this yummy, powerful cock.
---
worship with your eyes...
take him in through gazing at every inch of his dick... the shape, the size, curve, the girth, grazing it with your fingers as you explore it visually.
---
worship with playthings...
add in toys, like cock rings, massagers, feathers... to vary the texture and the play.
worship with your words...
what man doesn't want a cock compliment? Tell him what's exciting you about his cock, how much you love worshiping his cock, what you love about its size, shape, fit inside you.... Go slowly, be specific, be honest, be sure to use dirty talk if he likes that (and you're comfortable with it), be sure to keep asking what he likes and getting consent along the way, and be cognizant of words that drive him wild.
---
worship with your hands... 
think outside the cock... start touching, stroking, massaging his body, think abs, thighs, chest, as you move your fingers and hands toward his penis. Vary your strokes, your rhythm, your pressure, asking what he likes and tempting and teasing him along the way. Continue your words, your eye contact and your worshipping. PS massage oil or lube is your friend. Use it liberally.
---
worship with your mouth, your hands, your tongue, your breath...
going slowly, add in more of your body to his pleasure. This is definitely not a race if you the more you can focus on pure pleasure, the better. If he's reaching orgasm, you can pull away to delay and extend play for a bigger, richer O later.
---
---
Have you tried cock worship? What were your biggest takeaways?
up level your cock worship with new lingerie
break up your cock worship with some reading