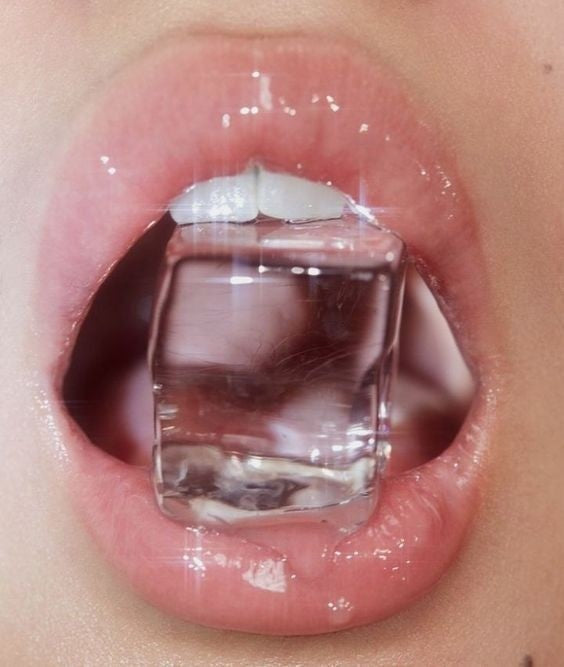 temperature play: the hot, cold, kinky way to spice up your sex life.
how do you dial up with heat with temperature play?
By now you've probably heard the old "suck on an ice cube then suck some dick" blow job hack, but that's only the tip of the iceberg and, quite frankly, isn't as inclusive as we'd like. Truth is, there are many ways to use hot-and-cold temps to tease, play and drive your partners (or yourself) wild in bed, whether they've got a penis or a pussy. Technically, this sex play falls under the BDSM/kink umbrella and requires less instruction than, say, shibari, plus you can easily add in other toys and tricks to keep the temperature play interesting. We tossed our sex toys in the fridge and went to work test-driving a few ways to spice things up for you. Here are some of our fave ways to use temperature play in the bedroom.
 P.S. Don't forget your safe word. 
xxx
a yummy, entry-level way to try temperature play with the feel of warm wax on your skin, plus they turn into a delicious massage oil when dripped or poured over the body. pro tip: be sure not to use real candles which can lead to serious burns.
ice cube kisses
similar to the aforementioned blow-job trick, but this time, kiss them on the mouth or anywhere that begs for cold lips against warm skin. for a warmer sensation, try hot tea or black coffee (steering clear of sugary or dairy-based drinks).
glass dildos
most experts recommend glass dildos for temperature play because they heat up and cool down easily and hold their temps. the folks at adam & eve reco heating them in a bowl of warm water or cooling them in a bowl of chilled water. no microwaves, no extreme temp changes. pro tip: a warm glass dildo makes a great body massager. bonus points if you actually carve a dildo out of ice. (send pics.)
nipple rings
removable nipple clamps (maybe we didn't need to say removable?) can be tossed into the freezer or a bowl of hot/warm water to provide extra stimulation. 
shower play
if you're down for sex in the shower or you're a shower-head/faucet masturbator, try turning temps up or down on the genitals, inner thighs and booty to see what turns you on. bonus points if you add in your fave sex toy or massage oil.
tied up
same idea, but the person being teased is also restrained to add to the power play and anticipation.
stainless steel dildos
shockingly yummy when put into the freezer, but make sure you use lube so it's slippery and doesn't stick to skin (especially if it's for anal play). njoy's fun wand is a great go-to for p-spot and g-spot love especially after a few minutes in hot or cold water.
regular booty play just too basic for you? pop one of your stainless steel or glass anal plugs into fridge and dial up the magic.
cock rings
if you've got a stainless steel one measured for the perfect fit, toss that beauty into the freezer for a bit (remember if it's too cold to touch, it's too cold for cock).
hot + cold lubes
warming lubes and massage oils in a hot-water bath give them a soothing, sexy feel. want the opposite effect? chill them in a bowl of cold water. pro tip: avoid the microwave.
frozen foods
different than using ice, strawberries, ice cream or other freezer foods let you combine temperature play with eating food off your lover's body and getting your own sensations at the same time.
melted foods
think dark chocolate, warm honey, a '70s-style fondue revival...
champagne
ultra-chilled bubbly drizzled over your erogenous zones then licked off? where do we sign up?
blindfolds 
try any of the above with the receiver wearing a blindfold to amp up the anticipation, mystery and surprise.
How do you use temperature play in the bedroom? Comment with your tips, tricks and tools 👇💋
melt everything you touch during temperature play:
dive into temperature play with these sexy reads