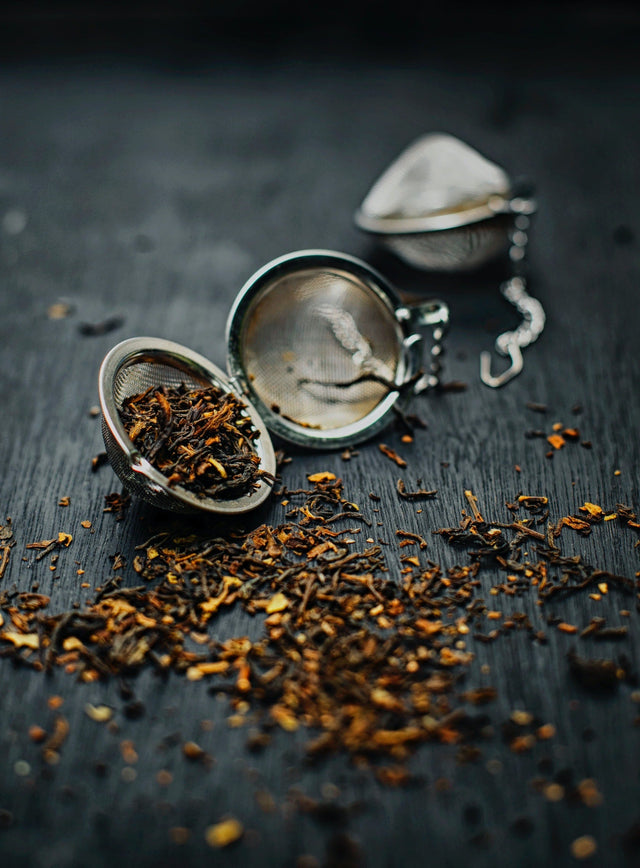 try yomi aphrodisiac teas, a delicious fvck in a cup
We're always curious about things touted as aphrodisiac — food, drinks, weed, lube, incense — i.e. if I [drink, eat, smoke, do] this thing, will I suddenly be DTF? Enter Conjure Tea's collaboration with sexologist Tyomi Morgan for an aphrodisiac collection of Yomi Teas designed to arouse passion, stimulate desire and get all your juices flowing, so to speak. These potent blends marry known aphrodisiacs that smell as luscious as they look and taste so they're designed to work on all levels of your mind, body and senses. "Our blends all have damiana leaf as a main ingredient as it is renowned for its aphrodisiac properties," says Chef Shania Thomas. "As well as vanilla, ginger and a few other herbs and flowers that when combined relax the body, increase blood flow and bring heat to the body." We tried seven flavors below, served hot, on ice, in cocktails and with lovers for a deliciously stimulating week.  
xxx
Sultry Aphrodisiac Tea
When you're name is "Sultry," you've got a high bar to meet and this sweet-seductive blend of cocoa nibs, cranberries, damiana leaf has underlying notes of spice from Earl Grey, jasmine and vanilla. Its literally mouth-watering scent gets matched in flavor. We like this one served hot with an equally sexy playlist and some candlelight.
---
Cherry Cordial Aphrodisiac Tea
It might be hard to imagine tea as "deep, rich and velvety" but this blend of cherries, cocoa, jasmine, Earl Grey and damiana leaf is all that and more. We served it hot toddy style with bourbon and side of dark chocolate to triple down on the aphrodisiac effects. (FWIW, we'd also like this in an aphrodisiac room spray...). 
Intensity Aphrodisiac Tea
We love the uplifting notes of green tea, mint and cherry combined with the spiciness of pink peppercorn. It's perfect for that sensual, late-afternoon pick-me-up (and then throw me back down on the bed).
---
Peach Passion Aphrodisiac Tea
If you love your tea spiked with ginger, this brew is for you. It's got that kick of spice rounded out with juicy peaches and lemon verbena along with notes of jasmine. It's both succulent and soothing, like a lazy day spent in the sheets.
Sacred Aphrodisiac Tea
Designed to channel your inner goddess, this womb-supporting blend of peaches, raspberry, mint, lemon balm and moringa leaf literally smells like passion. It's juicy, ripe and deliciously potent when brewed.
---
Captivation Aphrodisiac Tea
The perfect way to lubricate your mood, this blend of cherry, rose petals, ginger, vanilla and damiana arouses the senses in every way. We loved it on ice, but are playing with how to blend it into a "foreplay" cocktail. Recipes welcomed.
---
Enticement Aphrodisiac Tea
One of our faves, it's bright, engaging, lusty thanks to peaches, rose petals, ginger and damiana leaf. Sip this beauty solo or with a partner who appreciates the art of savoring.
---
---
What's your favorite way to serve this sexy aphrodisiac tea?👇💋
shop some lingerie, sip that aphrodisiac tea
pair your aphrodisiac tea w/some sexy reads