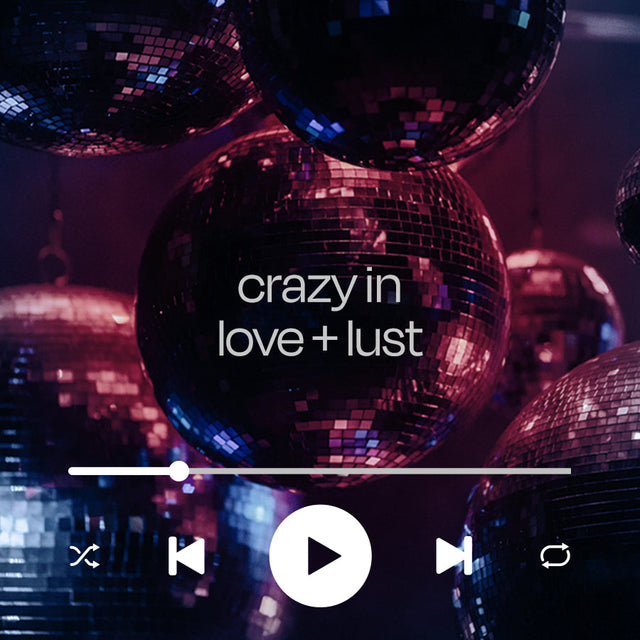 drop the beat: a sexy playlist for when you're crazy in love + lust
unleash that lust with a sexy playlist
Calling all lunatics, come play. Stoke the fire, ignite the joy, feel the freedom of being out of your head and fully in that lusty body. Give her what she wants + titillate all her sense at the same time with artists like 
Jhené Aiko, Che Ecru, DaniLeigh, Movement, Denton Thrift, Lizzy Jeff, Irene Diaz, Natalie, Chris Stapleton, L'FREAQ, Tawk Love, Tricky, Emmit Fenn, Chris Isaak, Malala, Sofa Surfers, Elshay and more.
Want more playlists that stir you and ignite that sexy, spiritual and creative flow? Follow Lunatic Femme on Spotify. 
xxx
How did this playlist inspire more love, lust and passion in your body? 
lust, but make it luxury lingerie
read more, love more, lust more