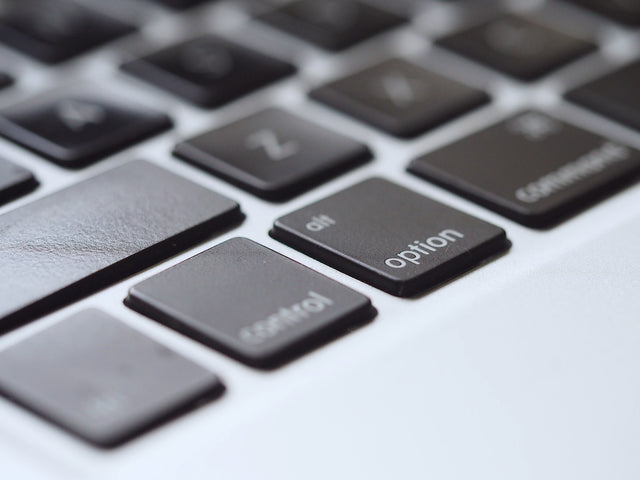 10 online sex classes: bedroom skills, kink, butt stuff, pro hand jobs
online sex classes that take you from beginner to holy fuck
When it comes to sex, we're happily in the lifelong student camp. Not only do we believe that there's always more to learn, but we also know that as humans there are always more layers to uncover and reveal within ourselves. And as we grow, our desires change, evolve, emerge from within.  In the spirit of this beautiful, sexy-ass circle of renewal, rebirth and juicier sex skills, we've found 10 new online sex workshops to bang out for beginners and pros, singles and couples. (If you missed our first round up of online sex classes, here it is... get on it babe.) 
xxx

power up your kegels 
We're loving Dame's solution-centric online sex workshops, which are 60- to 90-minute one-hitters on a particular topic, like how to have better communication, more mindful sex or less stress while you're fucking. On our watch list is Helen Phelan's Pelvic Floor Pilates, a full-body workshop designed to strengthen your pelvic floor and ultimately power up your kegels for yummier, grippier sex. 60 minutes, $15.  
---
add some spanking to your toolbox of sex skills 
We're obsessed with Organic Loven's arsenal of sex workshops and online sex classes from real sex positions for real-life hips to the care of feeding of your yoni. We've currently got our eyes (and booties) on founder Taylor Sparks' Spanking for Lovers: Your Ass or Mine seminar. Date and price TBD.  If you missed it, book a 1;1.
---
learn the art of rope bondage 
Are you shibari curious? Shibari Study's stock of 600+ recorded tutorials plus live streams with the world's top shibari instructors will help you learn the ropes (yes, that pun has been done a million times, we're fine with it). Grab a monthly membership based on level — beginner, intermediate, expert — whether you need just the basics, new knot tying inspo or pro-level suspension techniques. You can also choose shibari style from artistic to casual to erotic depending on your desire.  Score a 7-day free trial then pay $17.90 per month. 
---
give the best erotic massages (and yes, happy endings) of your life 
You won't get a better education on erotic massage, happy endings and hand-job techniques than from sex expert and Rock the Bedroom founder Lee Jagger. After a career as a sex worker and erotic massage therapist with more than 2,000 male clients, Lee knows her way around a cock. You can follow Lee on YouTube for yummy erotic massage tricks and tips, or you can book her online sex workshops. Date Night Erotic Massage ($97) gives you 3 hand-stroke techniques and a full-body massage tutorial on a live (hot) male model to up-level date night  (yep, it's a cock-focused demo, but Jagger offers alternate suggestions if your partner has a vulva). Or, sign up for the full monte... Jagger's Erotic Mastery go-at-your-own-pace, online workshop with nearly 70 ways to work a hand job, techniques for building confidence and step-by-step erotic massage instruction. $1997.
---
find your g-spot and learn to squirt 
It's no secret that we're big fans of Rosie Rees, everything from her hand-crafted crystal dildos to her women's nude yoga classes. What's now on our radar is her online sex class, Squirt School, featuring a fuck-ton of tutorials, workshops, g-spot meditations, best dildo recommendations for squirting, an actual squirting demo and more. Basically, sign up before your vagina does it for you. $347.
---
discover kinky choking techniques for spicier sex 
Through her Velvet Lips Sex Ed platform, sex educator Marla Renee Stewart hosts dozens of instant, in-person and online sex workshops from the art of seduction, dirty talk and kissing to anal play, dick teasing, introductory kink and threesomes. Our current fave is her The Charm of Choking workshop, which covers using different choking techniques safely, incorporating dirty talk and seducing your partner into submission. $55. 
---
seduce their booty like a pro 
bvibe's Anal Academy stocks their online workshop series with literally everything you need to know whether you're learning butt stuff basics or you're a pro-level anal-gasmer. Think lubes, anal beads, rimming techniques, prep, aftercare and so much more. Best part? It's free.  
---
boost your confidence in bed 
Rachel Maine's Sexual Confidence Academy lets you work at your own pace through 10 guided modules that up your mojo. The idea is not to help you conform to a one-size-fits-all sex POV, but rather to help you find what you like, uncover your sexual values and create a sex life with sexual confidence built around you. Topics include: body mapping, lube, self-pleasure, orgasms, foreplay and more, plus a Facebook community for Qs and support. $999. 
---
take notes from social sex 
Okay, technically not a workshop, but joining MakeLoveNotPorn's social sex platform gets you access to all the user-generated, human-curated, real-world sex that people film and share from the sex they're already having... meaning you can get inspired, find tips, spot new techniques, discover new toys, straight from people's bedrooms (or pools or rooftops or cars). No scripts, no choreography, no porn, just a new way to learn. $10/month for 5 videos up to $50 a month for 50. 
---
---
What online sex classes are you loving right now? Share in the comments, pls 👇💋
pair some lingerie with your next online sex class
more online sex classes