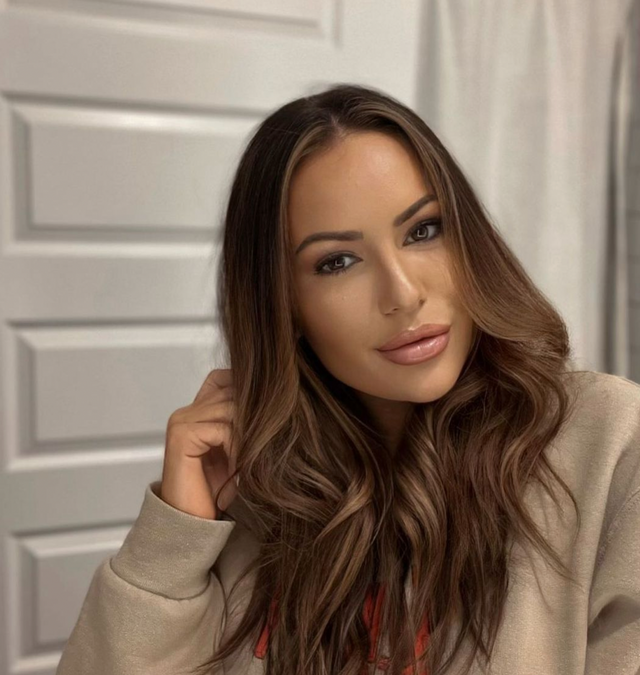 you want explor's Missy Bowie involved in your sex life
boost your sex life with explor's box of sex toys
We love a good multi-hyphenate. Entrepreneurial powerhouse Missy Bowie juggles many talents and titles — founder of intimates wellness brand Explor, co-host of Don't Call Us Pretty empowerment podcast and owner of Dallas-based med spa Pretty Hurts — but we love her most for her commitment to creating products, services and experiences that serve a purpose in your life. Enter Explor sex boxes, highly curated, ultra-yummy sex toys and intimates delivered direct to your door quarterly, giving you just enough time to wear them out. When she's not hunting for erotic products to excite your (subscription) box, she's using her platform to share relationship advice, intimacy tips and general business badassery. Follow her and banish bedroom boredom. 
xxx
Founder Missy Bowie 📸: @missydtx IG 
Explor sets out to defy boredom…. how are you doing that as a brand and why?
missy bowie:
Here at EXPLOR we believe in keeping your sex life happy and healthy which often means exploring new things behind closed doors. Whether you're single, in a new relationship or have been married for 25 years, it's nice to be able to try new things, with or without a partner. Which is why we discreetly deliver quality products directly to your door which takes the guessing game out of searching for new things to try.
---
How do you decide what products to feature in your explor boxes — what are some guardrails you use to make sure they meet your standards (and your customers')?
missy bowie:
We take the time to research each product extensively as well as attend special events and expos to stay informed on new and upcoming items on the market. We also ensure any product going in the box is male and female friendly and made of the best and safest materials. 
---
What have you discovered about passion and pleasure after starting explor?
missy bowie: 
Despite what most people may think, sexual health plays a HUGE role in mental and physical health which is why it's important to have a healthy sex life, whatever that may look like for each individual.  
Part of your explor platform is offering tips… what are some of your favorites for keeping things exciting for partnered or solo sex?
missy bowie:
Communication! Communication is key, some couples go years without ever telling their partner they want to try something new. Don't be afraid to introduce a new toy or a little role play with you and your partner to keep the fire lit, you may find out that you both enjoy it. 
---
You're launching even more themed gifting boxes — divorce, prenatal, kinky sex, bridal shower — how are you hoping these boxes can help people through challenging changes or push their boundaries?
missy bowie:
I think these boxes are a fun gift idea for someone in your life without having to commit a quarterly subscription. We know someone at some point in their life going through one of these life changes, so it's nice to have specific items to explore while going through it.  
How do your boxes help people communicate their sexual needs better? 
missy bowie: 
Subscribing to our boxes is a great way to introduce new things in the bedroom without having to have that awkward conversation with your partner, for example, if a woman wants to introduce using toys with her partner in the bedroom but doesn't want him/her to feel like they are inadequate or take offense they can order the box and use it as a buffer to try new things. It also takes the work and embarrassment out of searching online or having to go into the "adult store" to purchase the items yourself.
---
"...sexual health plays a HUGE role in mental and physical health which is why it's important to have a healthy sex life, whatever that may look like for each individual."
---
Sex and women's pleasure, in particular, is still taboo in many ways — how does your brand address this issue?
 
missy bowie:
We scream it from the roof tops!! There is NOTHING wrong with female masturbation. We work with sex therapists and OBGYNs to help collaborate on public conversations over this very issue. 
---
What products do you think are a must for people who want to update their sex drawer/bar/closet? 
missy bowie:
This all depends on personal comfort. Starting with the basics such as a toy cleaner, water-based lubricant and a bullet vibrator are items that male or female can enjoy solo or with a partner without making anyone feel uncomfortable. 
What advice do you have for people who feel stuck sexually in terms of intimacy and connection to themselves or their partner? 
missy bowie: 
Just like with all other aspects of the relationship, effort has to be made. If you are feeling stuck, communicate that with your partner, find out if this "rut" is due to conflicting schedules, stress, no alone time, etc. When you figure out the root then you can make a conscious effort to change it. For example, If you both work conflicting schedules and do not have much time alone together try to schedule out some time like a long lunch break if you live close to home to squeeze in a quickie!  
---
What are the possibilities for people when they invite more sexual energy, more pleasure, more play into their lives — both for their personal lives and their relationships?  
missy bowie:
At EXPLOR we feel that when you are having more sex, you're feeling more confident. It's proven to relieve stress and, in turn, when you feel good and are releasing those "happy hormones," you're going to perform better at most all other aspects of life. Sleep better, perform better at work, burn more calories and feel more connected to your partner.  
---
---
Your sex life wants to know… have you tried any explor goodies? Share in the comments 👇💋
pair some luxury lingerie with your yummy sex life
more reads to boost that sex life