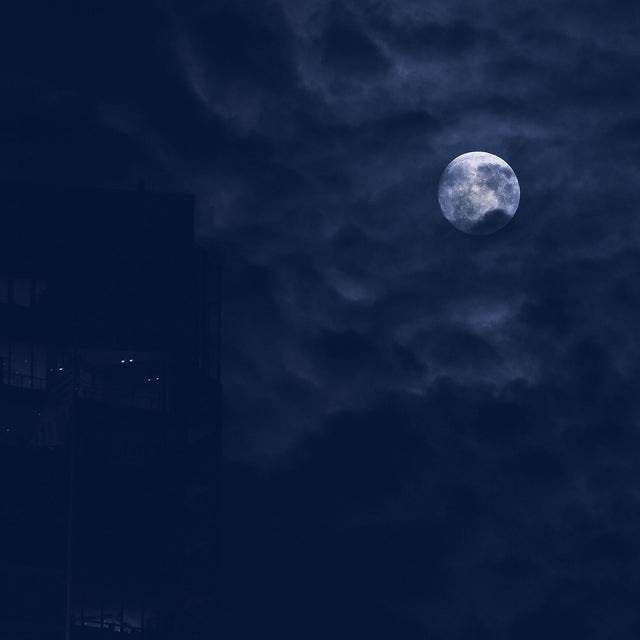 they only come out at night: the best female mixologists we love
female mixologists are making bar scenes sexier, smarter + more sensual
When we wrote this post featuring some of the best female mixologists, we knew it was going to be impossible to include every cocktail queen who's ever given us a proper hangover. From the legendary Pamela Wiznitzer (The Lookup, Henry at Life Hotel), Audrey Saunders (Pegu Club) and Julie Reiner (Pegu Club, Clover Club, Leyenda) to Yael Vengroff (The Spare Room), Meaghan Dorman (Raines Law Room, Dear Irving) and Christine Kang (The Breslin), the list of talented trailblazers in a field that's traditionally been viewed as a boys club is impressively long and only getting longer. Read on for just some of the women turning cocktails on their head and spearheading a new generation of creative mixology. (Stay tuned for parts 2, 3, 4... — and hopefully by then we can just call them "mixologists" not "female mixologists" and still get them noticed.)
xxx
Award-winning drink slinger Lynette Marrero got her start at the famed, and sadly closed, Flatiron Lounge (RIP) in NYC with the aforementioned Julie Reiner, transitioning from waitress to bartender under Julie's mentorship. She founded "Ladies United for the Preservation of Cocktails" a union for female bartenders and also co-created "Speed Rack" a global, women-only cocktail competition that raises money for breast cancer charities. While she's known for more cocktails than most livers can handle, we're currently obsessed with Barracuda, a mix of simple syrup, Oloroso sherry, Aperol, lemon juice and bourbon, garnished with lemon. Find her on Insta at @drinksat6.
If you've sipped glitter in L.A., you know the fearless Christine Wiseman, former bar director at Broken Shaker, the sexy rooftop hotspot at L.A.'s Freeland Hotel. She's revered for more than edible sparkles thanks to her over-the-top drinks that marry playfulness and complexity with pure innovation. For those with an acute palate, a signature Christine Wiseman creation would be easy to ID in a blindfold taste test because her pro move is to incorporate ingredients found in the food menu. Her favorite recipe is her Carrot Colada, consisting of gin, Amaro Montenegro, marjoram, pink peppercorn, carrot-coconut orgeat and lemon juice. Follow her at @dramawise as she starts her next adventure running the tequila- and mezcal-drenched bar program at Miami's newly opened Hoja Taqueria where, true to style, she'll use some of the salsas on the menu in drinks like the Mole Old Fashioned.
Helming the cocktail program at NYC's Attaboy is GM Haley Traub, a rockstar mixtress who's seriously changing the game. Case in point: At this unassuming Lower East Side gem, you'll find every spirit and ingredient under the sun, but you won't find a menu. It's up to the bartender to create a drink for you based on your mood and favorite spirit. This unique spin on ordering has given Traub's genius mind the perfect playground for honing her craft and creating the quintessential New York cocktail: The Bodega Flip. Perfect for day drinking or easing the morning after, it's made from egg whites, whipped cream cheese, cold brew, everything bagel syrup and Jameson's. 
Bad Birdy is L.A., and a fast-growing worldwide phenom shaking up the cocktail industry. Formerly based out of The House of Machines' L.A. outpost (RIP) — a bar-café-bike shop hybrid — this self-proclaimed global cocktail creative uses ingredients like liquid nitrogen, waterfalls of chartreuse and smoke from a smoker she built to not only innovate incredible flavors, but also put on a show for a real experience. Not to worry if you're not in L.A., she's teamed with the bottled cocktail company, DRNXMYTH, where you can find two of her favorites, a rum punch that's a nod to her heritage and Hibiscus Haze, a mezcal-based drink with cinnamon, lime and mint water. See what she's up to at @bad_birdy or head over to YouTube to be mesmerized by her drink-crafting skills. Seriously, she is living art.
NYC-based cocktail blogger Camille Wilson is a teacher by day and drink mastermind by night. What's so deliciously badass about her is, well, everything. Camille shares her passion and knowledge of making expertly crafted classic and creative cocktails through an infinite array of recipes, tutorials, recommended essentials for your at-home bar, ingredients lists, glossaries and more, all in short, easy posts for your deep-diving pleasure. She also hosts virtual workshops, a perfect way to spend a night in, by yourself or with your favorite someone or someones. We also love that she uses her platform to promote black-owned businesses, share the history of the black diaspora in bartending, cocktails and spirits, and highlight causes to further opportunities for the black community. Slide over to @thecocktailsnob_ to delve into her yummy world of mixology and cocktails.
This toast to "female" mixologists is only a tiny fraction of the brilliant and game-changing talent you'll find in cocktail dens coast to coast. Let us know who your faves are in the comments below.
shop speakeasy-ready luxury lingerie
pair some sexy reads with your next happy hour