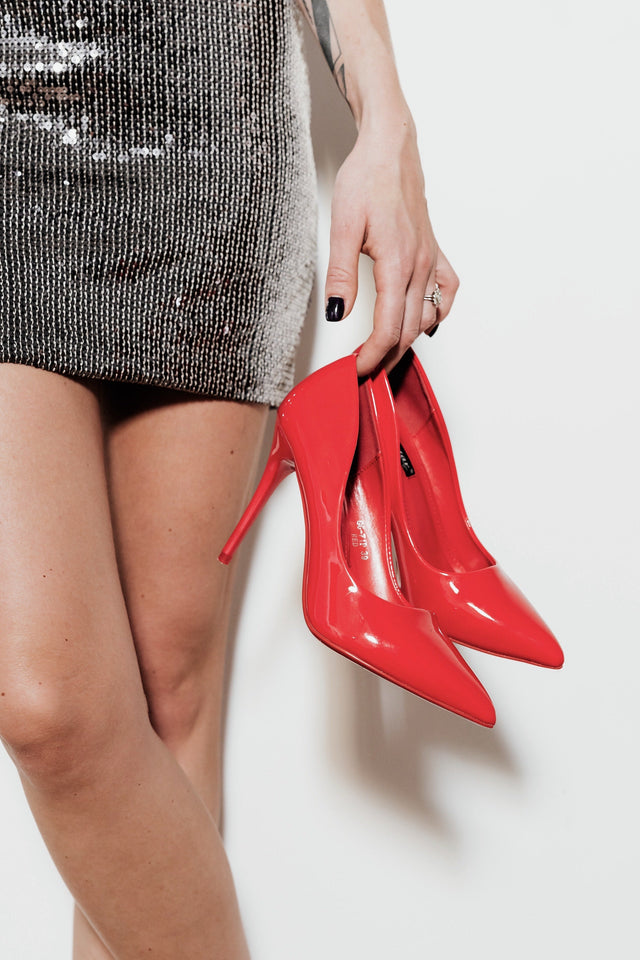 attn hips + booties: try these sexy dances for bedrooms, dance floors + strangely erotic yoga classes
9 sexy dances for yummier sex on + off dance floor
Ready to swirl those hips and stir that soul? One of the easiest, if not sexiest, ways to turn on your sensual, sexual and creative flow is through movement. You're engaging your muscles, using your breath, igniting your flow through beats, lyrics, vocals and rhythms that light you up on a cellular level. You don't need to be a pro to stoke and provoke all those yummy, lusty feels locked inside your body. Just the act of being with your body in its flow state and learning what feels good and moves you is sexy in itself.
We've created a a shopping list of playthings, a playlist to inspire a dance-floor ready mood and some ready-to-send downloadable dirty texts when you're pressed against another body and need something to whisper into an ear. 
xxx
your sexy dance moves demand a perfect fit
get your grind on with this sexy club-ready playlist
Our Sex On the Dance Floor playlist is designed to ignite your body, inspire your hips and move to whatever lusty beats stir your soul. Take your yummy moves wherever you and your playdate get your best work done. 
Our playlist features artists like disclosure, partywithray, honeyluv, decap, bad ninja, khia, benzi, peaches, iggy azalea, yung gravy, ms jade, kim petras and more. Use these songs and lyrics to unpeel and discover more of what you like. P.S. Follow Lunatic Femme on Spotify for a complete list of playlists to inspire, tease, play and provoke all your moods.
your sexy dance must-try list
---
Do you dance like you fuck? You will after taking body-led dance classes that turn your head off and your body on to give you the sexiest, most authentic movements on and off dance floor.
---
2. merengue
There's a reason this is the national dance of the DR. It's playful, flirty and allows for just enough hip action to be naughty.
---
3. tango
You're probably not going to be rocking the tango in a festival field, but who knows? It's deliciously sexy, insanely erotic and basically one big full-body sex sesh with your clothes on. We reco taking lessons, preferably with a boom box on a beach at sunset.
---
4. pole dancing
Because letting your body snake, roll, climb and fly around a pole is about freeing as you can get. Add in some strip tease, a lap dance, some grinds on a chair and watch your erotic nature emerge.
---
5. burlesque
Learn the moves, the artistry, the magic of one of the sexiest, most playful ways to move your body. Sure, burlesque performers mix storytelling, comedy and other elements into the mix, but there is something undeniably sexy about being that confident in your body, voice and presence.
---
6. twerking
Unleashing your twerk is about the most liberating thing you can do for your hips, booty and lower chakras. If you're shy, you can find countless YouTube videos that will up your twerk game in minutes or no doubt a local gym or dance studio hosts a class.
---
7. grinding
You're probably not going to find a "grind" class at a yoga studio near you but no doubt this simulated-sex move is the club move…. especially when it's close to last call.
---
8. riding
Hmmmm…. so technically not really a dance but more like sexy-ass moves that you can simulate on the dance floor or in the sheets. We're big fans of Goody Howard's Rideology classes or Tyomi's Cowgirl Workout for getting your hips to match the sexual-savage moves you imagine in your mind.
---
9. belly dancing
You don't have to be a professional belly dancer to lubricate those hips and incorporate a few key moves into your own erotic dancing. Think hip lifts, shimmies and figure eights, all which can be incorporated into some fairly interesting sex positions later tonight.
---
BONUS
If you haven't tried sensual yoga yet, think of it like a yummier, grindier, slowed-down version of yoga where you lean into your curves, your hips, your most authentic expression of your body. We recommend not doing these moves in your regular yoga class if you don't want to get kicked out. 
score free ready-to-send dirty texts
We've created 21 ready-to-send, free digital texts that let you tease your lover all day so they're ready when you unleash your sexy dance moves at night. Send them when you're feeling playful and at a loss for words. Because sometimes the mood is there but the lingo isn't. Download your sexts here.
---
---
What are some of your go-to sexy dances or moves?
Comment below with all the juicy details. 
because sexy dances hit different in luxury lingerie
inspire your sexy dance moves with yummy reads