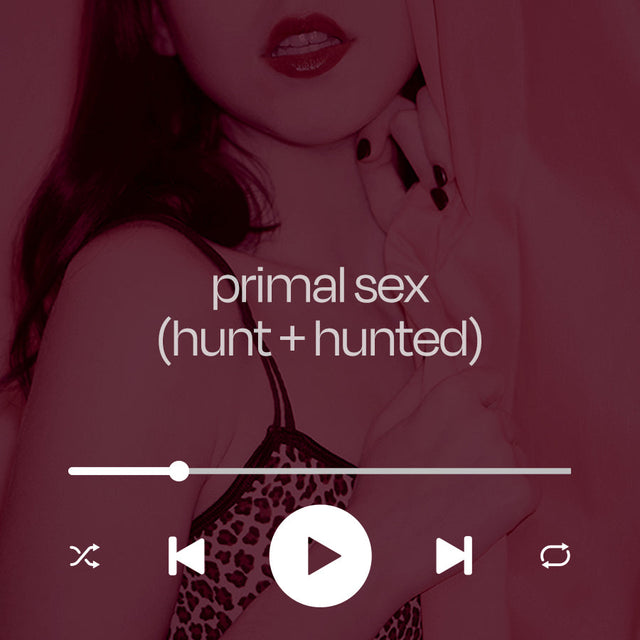 drop the beat: primal sex (do you play the role of the hunter or the hunted?)
Sometimes in bed you want to be the predator and sometimes the prey. Whatever your mood, your hunger or your role play scenario, these hungry beats will stoke, stir and satisfy that primal urge within. 
Lean into beats by Massive Attack, Tricky, Nicki Minaj, Foxy Brown, A Perfect Circle, Patrick Sexx, MDRN, JVLA, Leon Switch, Peace Sine, Popshoota, Tawk Love, Kwizma, Truth, Brodinkski, Bricc Baby Shitro, Maluca, Kaiju, Flowdan, The Antlers and more. 
Want more playlists that provoke your wild and ignite that sexy, spiritual and creative flow state? Follow Lunatic Femme on Spotify. 
xxx
How does music ignite your body? How do you use beats to stoke that primal sex goddess and/or god in you?
shop luxury lingerie + ignite your primal nature
read + stoke your primal urges
let's agree that primal sex needs a primal playlist