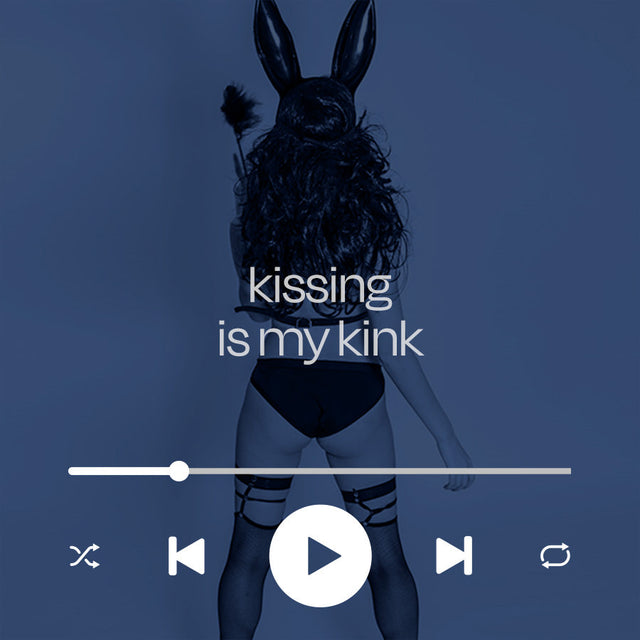 drop the beat: a dangerously sexy playlist when kissing is your kink
who knew kissing could be a kink? hit play, get creative
How far, how long can you go? We've packed this sensual, sexy, kink-inspired playlist with lots of naughtiness, a little danger, a lotta challenge with tracks by Allie X, Lolo Zouai, Louisahhh, Cookiee Kawaii, Iconika, Jeff Beck, Justina Valentine, CupcakKe, Usher, Brooke Candy, Little Miss Nasty, Nyemiah Supreme, Kanye West, Perish and more. Call your fave plaything + see who will meet you there. Stay hydrated, lunatics, and cue the beats for yourself and your lover(s). Want more playlists that stir you and ignite that sexy, spiritual and creative flow state? Follow Lunatic Femme on Spotify. 
xxx
What beats inspires your messiest, sexiest, yummiest, kink-adjacent kissing?
meet you new threesome: kissing, kink, luxury lingerie
more kink? play with these...