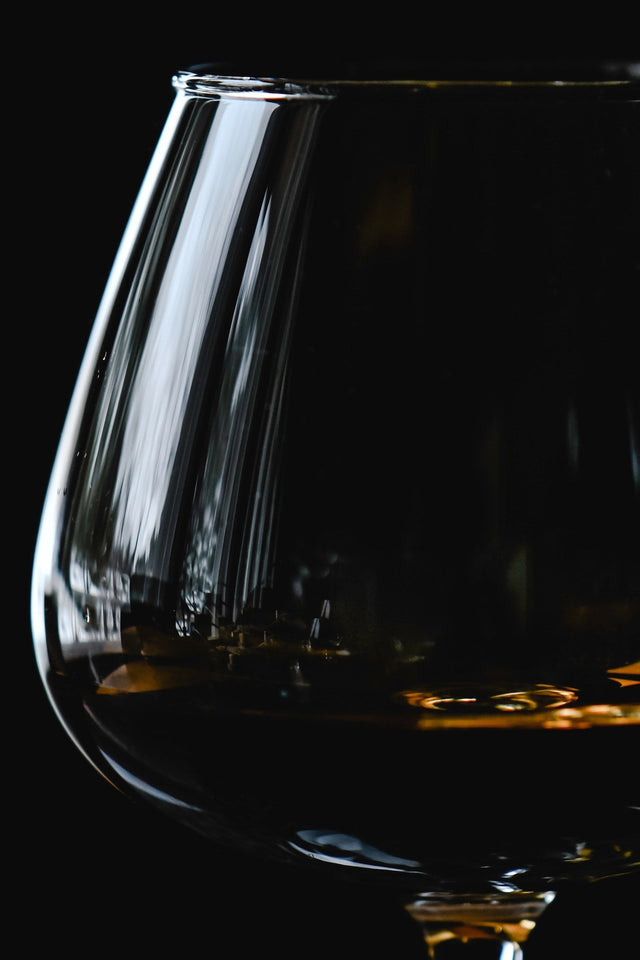 6 best sipping tequilas worth relishing, savoring + dripping over a lover
6 of the best sipping tequilas x their lingerie pairing
We love our sipping tequilas like we love our lingerie…. moody, decadent, sensorial and arousing with just enough of a bite to leave you wanting more. In honor of Cinco de Mayo (or really any día del mes), we've rounded up our sexiest, silkiest, most luxurious sips, revered for their quality ingredients, longer aging times, unique production techniques and award-winning characteristics, making them more complex, engaging and indulgent. (Hence, you sip versus shoot so if you're down or a quickie, these recos aren't your speed.) And in the spirit of savoring the night, we've paired our most luxurious lingerie with the best sipping tequilas so you've got something to look at, indulge in and peel off while you play.
1/ tequila x lingerie pairing


Think toasted, roasted notes of bourbon spiked with hints of cinnamon, vanilla, caramel and jam, just the kinda of mindfuck we love in a snifter. Although any tequila on the compoveda spectrum earns sipping status, we're currently relishing the extra añejo in the smallest sips humanly possible. $185


sexiest lingerie pairing:
We paired this complex tequila queen with a luxurious bodysuit featuring a 14k-gold-plated detachable choker, leg bands and harness for endless ways to savor.
2/ tequila x lingerie pairing


best sipping tequila: 

This isn't your mix-into-your-fav-marg recipe tequila. It's aged in French oak barrels, sips like a cognac and both finishes you off and leaves you wanting more. Think vanilla, toffee, buttercream… $160  


sexiest lingerie pairing:
Because a tequila that sips like a cognac deserves a little smoke, we love our Champagne Room 33 Bodysuit, which features a hidden bra pocket (aka J pocket) for stashing your favorite cigar or joint. Plus its silk hip ties are removable so you can work that slow peel off while you sip.
3/ tequila x lingerie pairing


best sipping tequila: 
Just call it our healthy obsession (we're sipping it, right?)... This baby has been aged for up to 5 years in three different types of barrels — sherry, cognac and scotch — making it the sexiest threesome of sipping tequilas you can buy. And like all the best lovers, it's brilliant blend of sweet and spicy, elegant and in your face, and long on the palate with a strong finish. $230 


sexiest lingerie pairing:
In honor of the multiple spirit barrels involved with this sipping tequila, we recommend this equally sweet-and-spicy lingerie 4-some: our Butterfly Waist Cincher that can also be worn as a neck collar, corset or bandeau top.
4/ tequila x lingerie pairing


best sipping tequila: 
We love the sultry dichotomy of this brilliantly complex, smooth AF tequila that consistently nails high ratings and should come with a warning: you'll drain this baby fast if you don't enjoy each sip. 100% blue weber agave is slow-cooked then aged in whiskey barrels which makes your mouth experience live up the hype. $155  


sexiest lingerie pairing:
When it comes to pairing Clase Azul with lingerie, we like to slow things down. That's why we reco a luscious lingerie set that keeps fingers lingering over silk, metal and lace with lots of skin exposure for those drops of spirit that "accidentally" get drizzled over you. 
5/ tequila x lingerie pairing


best sipping tequila: 
You really can't go wrong sipping or mixing any of the entry-level G4 tequilas (they've got a 160-year family history of making this stuff), which have distinctly different flavor profiles from peppery to fruity to floral at a very civilized price points — think $50-$80. But if you wanna spring for an ultra-rich luxury experience, hit up their 5- and 6-year extra añejos, aged in Tennessee whiskey barrels and sold in limited-edition, numbered bottles.  


sexiest lingerie pairing:
If you're sipping a G4, who knows what mood you'll be in? Sweet? Fiery? Chill? All of the above? If you've got our deja vu 11 at the ready, you can be whatever you want. Remove the harness, leave the collar. Nix the harness and the collar. Remove the back straps and band them on your upper thighs. Work your way through all the ways to play while you enjoy your entire tequila flight.
6/ tequila x lingerie pairing


best sipping tequila: 
There's a reason Don Julio 1942 constantly lands in lyrics… it sips like a bitch. You're enticed by its undeniably silky texture then hooked by its complexity. 100% blue agave barrel-aged in oak for more than 2.5 years gives this bombshell serious richness that's worth the sip. $160 (and if you're on an expense account, try the Extra Añejo which is finished in Madeira wine-soaked casks.) 


sexiest lingerie pairing:
Our Stroke of Midnight Kimono Robe can be worn as a sexy LBD or that perfect "let me slip into something more delicious while we sip" moment. Sleeves come off in case you're the one pouring or stay on when you want your silky sip to match your lingerie.
---
---
What's on your list of best sipping tequilas? Drop your recos in the comments below.
when the best sipping tequilas call for another round
some sexy reading for your sipping tequila