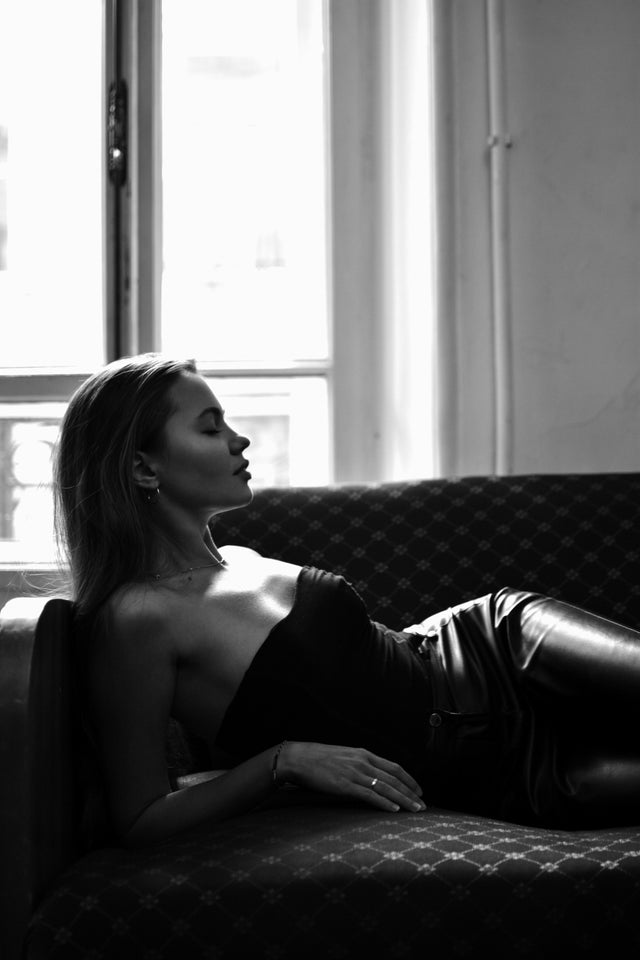 how queens of lingerie dressing (hi kourtney) style their sexiest fits
meet your lingerie dressing muses
If you thought lingerie dressing couldn't get hotter, check out the sexiest celebrity looks right now from Kourtney Kardashian, Nicki Minaj, Miley Cyrus, Camila Coehlo and Chiara Ferragni. Thanks to constant innovation, uber-talented stylists and endless inspiration, these queens of the style are proving lingerie outfits are here to stay. From sexy bustiers and silk bodysuits to your yummiest bra and panty sets, you can easily take them out on the street. It's all about the layering and, of course, the attitude.   
xxx  
📸: @kourtneykardash IG
📸: @kourtneykardash IG
📸: @camilacoehlo IG  
📸: @mileycyrus IG
wear bodysuits, bras and panties under sheer mesh or lace dresses 
Thanks to mega-celebrity stylist Dani Michelle, Kourtney constantly reinvents lingerie dressing by powering up bra and panty sets or bodysuits with sexy see-through dresses. While you might not have a red carpet-ready family holiday, her all-black lace look is more accessible for a night out (if you do, in fact, make it out the door). Camila's OOTD makes us want to put this dress on rotation with every bra and panty set we own. We're also obsessed with Miley's take on the lingerie look (styled by her sis) that pairs a sheer mini with a basic black bra and panty set and boots... aka fashion's version of "not fucking playing".   
📸: @kourtneykardash IG
📸: @nickiminaj IG 
pair your hottest fuck-off bustier with rocker-vibe leather or denim  
There's no reason to reserve those sexy silk and lace bustiers for the bedroom. Slip them on with your most luscious leather pants, black lace-up leggings or curve-hugging denim and work the look day to night. 
---
📸: @chiaraferragni IG
layer your sexiest bra and panty set under a sheer lace catsuit
Chiara's coveted lingerie look might not be the outfit choice for meeting your SO's parents, but we suggest wearing it whenever you're in the mood to get whatever the fuck you want. 
📸: @chiaraferragni IG
📸: @chiaraferragni IG
📸: @mileycyrus IG
show off a basic black bra with a sheer AF black mesh top 
Chiara is a master of what's probably the easiest take on lingerie dressing for us mere mortals — the sheer top and bra combo. It's effortlessly sexy and infinitely versatile. Keep the look super low-key by trading that sheer black top for a lightweight white T or see-through white tank, like Miley.  
---
📸: @kourtneykardash IG
📸: @camilacoehlo IG 
put your sexiest, balls-out bra out there as the main attraction 
When less is more, pair your favorite push-up bra, bralette or demi cup with your sexiest skirts, high-waisted shorts, trousers or joggers (who are we kidding, it doesn't really matter what you wear on the bottom). We love both Camila's and Kourtney's takes on this yummy look — and yes, they're still sexy AF when topped with a leather jacket or blazer. 
---
📸: @nickiminaj IG
📸: @chiaraferragni IG 
📸: @chiaraferragni IG 
style a sexy bodysuit like it's your everyday damn uniform. 
We love the extreme versatility of silk and lace bodysuits whether you're pairing with leather or jeans (a la Chiara) or sheer bottoms like Nicki. Joggers, midi skirts and high-waisted trousers also work brilliantly especially when it's time to slide them off. Need more coverage? Pop that bodysuit over a tank or T.
---
---
What's your favorite celebrity lingerie dressing look? 
lingerie dressing, anyone?